The decision to purchase a home is one of the most crucial and exciting decisions you will make. Your engagement on your behalf is not something we take lightly. We know you rely upon us to advise you of the good, the bad, the ugly, and the really really ugly. We feed you this crucial information to allow you to make an informed decision. This process removes those lingering thoughts of uncertainty, and allows you to proceed into closing while focusing on the excitement of getting into your new space.
All Red Flag Home Inspection, LLC inspections strictly follow or exceed the InterNACHI SOP (which you can see HERE). This means we evaluate major interior and exterior components and systems, including the HVAC, roof, walls, plumbing, foundation, electrical, and the yard outside.  Our report compilation process ensures that our reporting is concise and easy to follow.  Areas having defects are depicted in an easy-to-read format with vivid descriptions and any associated photographs.  Let Red Flag put you at ease during this stressful time, by letting us conduct your home inspection today.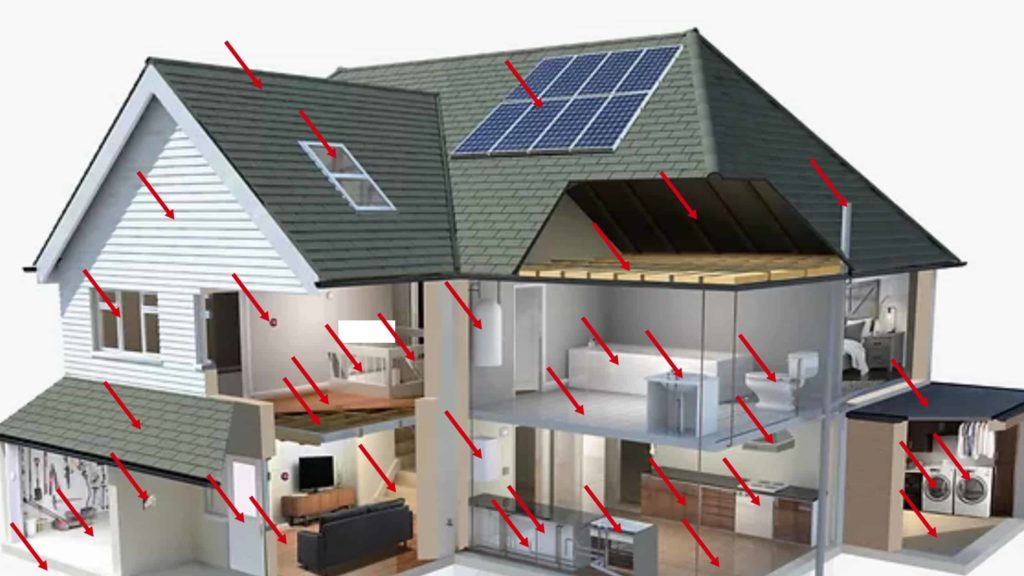 A Typical Inspection Includes Visual Inspection and Operational Check of the Following:
Structural Systems—foundations, floors, walls, etc.
Electrical Systems—wiring, main service panels, conductors, switches, receptacles, etc.
Air Conditioning Systems—cooling and air handling equipment, controls, and ducting.
Heating Systems—equipment, safety controls, distribution systems, chimneys, etc.
Plumbing Systems—piping, fixtures, faucets, water heating, fuel storage system, etc.
Ventilation and Insulation—attics, basements, walls, floors, foundations, kitchen, bathrooms, etc.
Roofing—coverings, flashings, chimneys, etc.
Exterior—siding, windows, decks, garage doors, drainage, retaining walls, etc.
Interior—partitions, ceilings, floors, doors, windows, built-in appliances, etc.
FREE Warranties (See them HERE.)
FREE Thermal Imaging (See why we include this HERE.)
FREE Inspection of Sprinkler System
FREE Temperature and Humidity Readings and Evaluation
FREE Plumbing Pressure Testing
FREE Follow-up Discussion on any questions you may have after reviewing the report
FREE Microwave Leakage Testing
24/7 online inspection scheduling; Realtors, contact us about getting emergency contact information for last minute inspections required
Appointments offered ANY day of the week (limited availability on Sundays)
Confirmation emails sent prior to the inspection and follow-up emails sent the day after the inspection
FULL-Color Reports are provided within 24 hours, and are delivered via email to eliminate delays in your real estate transactions.  RUSH orders that require 24 or less hours of turnaround can be accommodated at no extra charge.
Repair pricing summaries can be compiled upon request (and may require an additional fee, for research required).
Opinions and citations of deficiency are delivered in a clear and concise manner.  Provided photographs assist the readers in understanding the failure of the cited deficiencies.
Add-on insurance centric inspections can be bundled with your Full Inspection at significant savings.  Ask about our 4-point and wind-mitigation inspection services today!