Frequently Asked Home Inspection Questions:
What is a home inspection?
A Home Inspection is a non-invasive visual examination of a dwelling or home, performed for a fee, and is designed to identify observed material defects within specific components of said dwelling (see Internachi SOP for terms of our inspection service). Components may include any combination of mechanical, structural, electrical, plumbing and/or other essential systems or portions of the home, as identified and agreed to (in writing) by the client and inspector prior to the inspection process.  See more detail for our services HERE.

We do not carry a crystal ball (at least not yet!). A Home Inspection is intended to assist in evaluation of the overall condition of the dwelling/components. The Inspection is based on observations of the visible and apparent condition of the structure and its components on the date of the Inspection, and not the prediction of future conditions.
What to expect from your home inspector?
Your home inspector will inspect the home and will report the home's condition as it is at the time of the inspection.  This is the main responsibility of the home inspector.  A home inspection does not include predictions of future events, or assurances of likelihood of failure into the future.  The diverse experience from your inspector will assist you in understanding the major systems and components present within your new home, and a clear citation will be given for any major or material defects found.

Your home inspector will provide a written report.  This report will encompass all of the items stated in the Internachi SOP, inclusive of the inspected systems, structures and components of the dwelling, and the material defects observed during the home inspection. Your home inspection may contain recommendations regarding the conditions reported and/or suggestions for correction, monitoring and/or recommendations for further evaluation by trade professionals. Armed with this data from your home inspection report, it allows you understand the good/bad in the home you are buying and make an informed financial decision.
How long does a Home Inspection take?
Home Inspections tend to take between 3 to 4 hours, on average.  Larger homes, naturally, would tend to exceed this threshold while smaller would possibly lessen it.  Modern-day tablets and applications have allowed inspectors to collect data very quickly and efficiently, which allows us to get written reports to you within 24 hours.

We realize that you have a tight window of opportunity to vet the condition of this prospective home and we will conduct ourselves so we are not a hindrance to it's completion.

While we likely can send the reports to you immediately from the field, we tend to supplement with additional photographs and notations back at the office to provide added clarity and value. The report will be delivered within 24 to 48 hours (or sooner if we are alerted to the urgency needed).
How much does a home inspection cost?
Home inspections cost will vary depending on age of home and size. The standard home can be Inspected for as little as $375.00 (up to 1,000 sq.ft.) with extra fees for other ancillary requested services.  Insurance inspections (4-point inspection and wind-mitigation) start at $100 or less when bundled with other services.  You can see our full pricing list HERE.
Which forms of payment do you accept?
We currently accept cash, check and credit card payments.
How do I know the size of the house I'm buying?
The real estate listing that you reviewed prior to extending an offer will have the date of construction and the square footage.  You can also go to the Property Appraiser's website for the county in which the house is located.

For Pinellas County, you can go HERE. 

For Hillsborough County, you can go HERE. 

For Hernando County, you can go HERE.
If not, you can consult your realtor or email us at redflaghomeinspection.com to assist you.
Allow Red Flag Home Inspection to guide you through this hectic time, alongside your chosen realtor.  We will inspect in accordance or exceeding the Standards of Practice, so you can relax and enjoy the excitement.
To see other services offered, please review our robust service offerings anytime.  Call or email with any questions you may have.  Curious how much Tampa Bay's BEST Inspection Services cost?  You can check it out HERE anytime.
Whether a single-family home, a condo, a duplex, a townhouse, or anything in between…….Red Flag Home Inspection has you covered.
Check Out Our Latest Blog Posts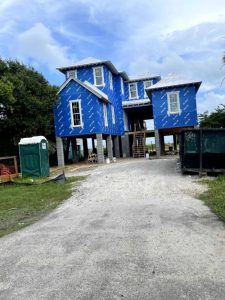 In this article, we will provide an overview of the...
Read More