How to Choose the Best Playground Equipment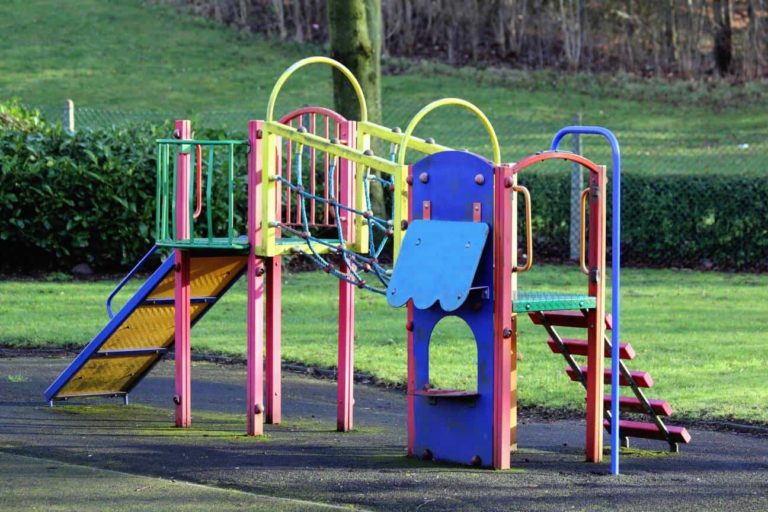 Playground equipment provides immense benefit to childhood development, permitting children to establish and develop social and motor skills. The interaction with different children, the physicality of the engagement, and the uplifting of imagination are organic processes that shape kids into healthy adolescents. They see laughs and entertainment, while I see the honing of creativity, reasoning, and dexterity.
In researching the vast selection of playground equipment sets, I quickly realized that there was little substance to the data set from which most had to rely upon to make their decisions towards these purchases. Having done extensive past research, I know first-hand how overwhelming the process can be (admittedly, I am an engineer who studies failure; I over-analyze things). So here are my recommendations and considerations toward the selection of your next Playground:
1.  Decide WHO will be installing the selected Playground
First and foremost is the decision whether this is something that you are up to tackling, or if you need to hire in someone to assemble. Consider the size of the components. This is going to be a 2-person job, and the members are very heavy (and must be set in concrete in most installations). Know your limitations and abilities, and be extra nice to your future helpers for a while prior to asking them to assist. Larger cities likely have a Playground store that conducts assembly, while more remote customers may have to hire independent contractors to get a playground built.
 2. Develop your requirements
What age group(s) are you catering to? What amenities do they want to see in this play gym? You may want to have them put together a \"wish list\" of components they would like to see, and have them assign a rating from 1 to 10 for each they submit (only using each number once). This will help you break ties in the decision-making processes. You need to ensure that your selected equipment provides appropriate physical challenges for the various age participants, to ensure on-going stimulation. For slightly older groups, the design must ensure sensory stimulation along with physical. 
 A three-story-tall structure may not fly in your neighborhood, or municipality, so a stop to the Building Department may be a good addition to the criterion here in step 1. 
 Do you want: 
Slides

Playhouses

Tunnels

Sensory activities

Climbing structures

Ramps

Swings

Monkey bars
3. Assess the size and area of yard available
The size area that you intend to sacrifice for this Playground should be well thought out. Once decided, the area(s) need to be looked at to reveal any overhead or lateral obstacles that may come into play. Is the land level, or will you need to re-grade your yard to make it happen? Most modern manufacturers provide guidance on the proper clearances needed on all sides of the set, should you choose to buy a pre-designed set.
Does the location pair well with how you use the remaining yard spaces? Will the playground be visible from the street (is that OK)? Are there nearby jagged rocks or other hazards? Overhead power lines or other obstructions? Check with your local Building Department for ordinances and rules on placement, which likely include proximity to fences, power lines, and other common fixtures.
4. Develop your budget
The kit, or the raw materials should you go that route, are clearly among the larger expenses in this project. They are not, however, the ONLY considerations toward budget. If taxes and shipping/handling costs were not factored in prior, they should be prior to proceeding. These figures can be several hundred dollars if not purchased/transported locally. The installation costs should be factored in if third-party labor is being relied upon. The site and its preparation need to be carried out, and grading contractors require large equipment and trucks to bring in fill material and property grade a site (both=$$). Any other site furnishings should be factored in, like benches or water fixtures you choose to install. 
5. Selection of Materials or Kits
The wooden kits that you purchase must have pressure-treated wood, or come with cedar or redwood posts. Cedar and redwood are naturally resistant to wood-consuming insects and more weather resistant, but are more costly than the alternatives. Metal kits are going to come powder-coated or vinyl coated, to assist with helping it weather constant UV and moisture exposure. Bare metal kits are available, but if the area selected is fully exposed you do not want to select one of these. These kits can get extremely hot during a summer's day, and may present a burn risk. Of course, you could design around that by installing sun shades or other awning types of coverings.
I have found that the wood sets have far more features, and have much more engaging components. If you opt for a wooden set, try to look for one with coated steel ladder steps, instead of wood dowels. These tend to be one of the components that fail the most (prematurely). I cannot say that was not the result of an adult or two trying to partake in the fun though. Assembly of an all-metal system may save you time/effort in installation and you don't have to worry about splinters, wood rot, or distortion/deformation of the wood members. Plastic swing sets are not recommended for use outdoors unless they are High-Density Poly Ethylene (HDPE), as they do not hold up as well under direct UV exposure.
6. Research Selected Kit
Once you have it narrowed down to a handful of kits, research the history of the kit by seeking out independent reviews. Don't be surprised if there are very little to no reviews on a given item. 
Some of the kits you see are rebranded from other manufacturers, and the original name/sku may have changed. You may want to try a reverse image look-up of the main picture of the kit, as they don't typically update that image when reselling. This will ensure that you get the reviews posted on every site available, even when the company may have rebranded for any given reason. You can do the reverse image searching HERE.
Make sure you check the Consumer Product Safety Commission (CPSC) to make sure the selected kit exceeds all cited safety standards, and for recalls as well. You can see HERE a popular kit that had a listed recall. This is also a great illustration of the rebranding that can occur with these kits (making the recalls and history much more difficult to track down):
Name of Product:
Turbo Racer, Cloud Racer, Captain's Fort and Fort Highlander Outdoor Playsets
Not all recalls are equal, some are more severe and concerning than others. Make sure you read the CPSC write-up to know and understand what flaws/defects were present and if the sku you are looking for has already mitigated (or will require mitigation upon purchase). Most retail outlets would have replaced the sku, in the event the recall had occurred prior to your purchase. 
7. Maintenance Considerations
After installation, the requirements don't go away. The fasteners should be checked periodically (annually at most) to ensure proper attachment. You can do a \"hammer\" test where you tap the bolts with a hammer, and a solid sound means it's tight while a hollow sound means it needs tightening. Any signs of oxidation in the fasteners should be noted and acted upon. Lubrication should be placed at bearings and pivoting connections. If you live in areas like Florida that are known to have wasps, bring a can of wasp spray in case you need to fight off a hive that popped up. Look for fractures in the plastic components, splinters in the wooden posts/members, and rotten/damaged boards. 
The ground should be surveyed and mulch or whatever landscape material was chosen should be leveled out and low areas should be filled back in. These materials absorb the impact/shock of landing at the bases of swings and slides, so be quick to replenish these areas to minimize the likelihood of injury. To accomplish this, the material should remain loose and worked. If it is compacted and tight, it should be disturbed to increase its volume. The loose orientation of the material aid in absorbing the impact, so add raking and releveling the materials into your monthly routine. 
If you selected a wooden playground set, you must stain and/or seal the wood periodically. Make sure to upkeep the finish whenever it shows signs of cracking or wear. If you plan on doing this, make sure to pressure wash or scrub the wood prior to staining or sealing (to ensure proper adhesion). Make sure that the wood has ample time to dry after the washing, or you may lock in the moisture and cause damage. I recommend starting at the top and working down, so you can brush in any drips that develop along the way (which happens nearly 100% of the time). If staining, avoid the plastic or metallic components as the stain will be extremely difficult to impossible to remove from these once exposed. A good waterproof sealant application will help the wood fight off UV ray exposure and minimize moisture absorption of the wood. This will help fight off rotting, mold and other wetness-induced problems. Oil-based stains or sealants tend to dry quicker and last longer but come at the cost of needing thinners to clean up (instead of just using water for water-based). The fumes, however, are also much stronger in the oil-based units (so wear a respirator).
If you selected a metallic playset, the metals should not have any visible oxidation. Consider pressure washing or scrub washing the metallic components. Accumulations of dirt/grime will obstruct your ability to observe the painted metal surface and may lead to premature degradation. If metal rust is found, you should consult the manufacturer's instructions on repair vs replacement. Playsets in a more damp or coastal setting may see more premature rust/oxidation than those placed in more arid conditions. Look for bending or deflection in the cross-members, ensure that the various joints remain at a clean 90-degree angle. Any gapping or deformations likely mean overloading of the facilities has occurred. Speaking of, although not quite a maintenance requirement, it is a general requirement that you police the use of the facilities by an overzealous family member that wants to partake, despite being 100 or more pounds over the weight limit. The same goes for several children grasping a common component, as they are specifically rated with the intention of only one child operating the component at a time. 
8. Enjoy your Playground with your Family and Friends
No explanation needed, get out there and enjoy it!
When in doubt, you can always read the Public Playground Safety Handbook for guidance. While referencing this book is not a requirement for the majority of those who read this article, the guidance may be enough to ensure you have a safe and well-designed playground for many years to come. Download a copy below.
So, in summary, the design and decision considerations for choosing the Best Playground Equipment are:
1. Decide WHO will be installing the selected Playground
2. Develop your requirements
3. Assess the size and area of yard available
4. Develop your budget
5.  Select Materials or Kits
6. Research Selected Kit
7. Maintenance Considerations

8. Enjoy your Playground with your Family and Friends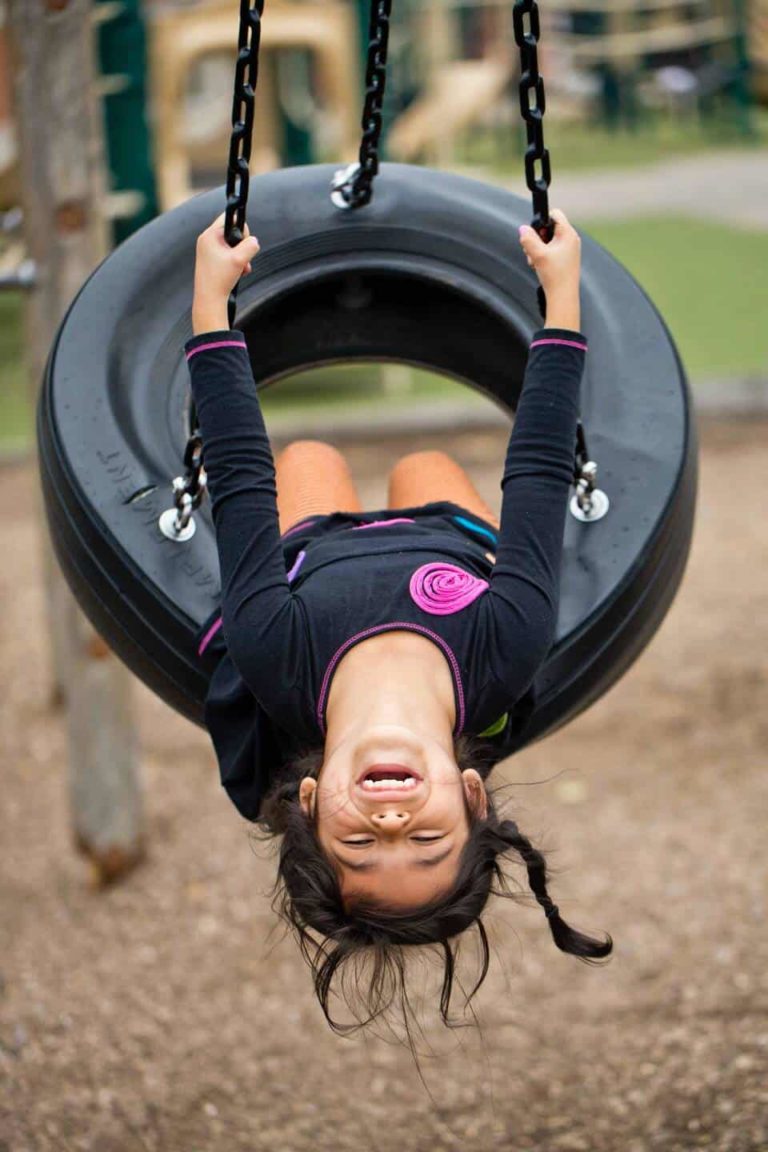 Allow Red Flag Home Inspection to look over your intended space for your next playground, or inspect your up-coming property purchase to ensure the in-place equipment is safe and well maintained.  While these structures are outside the Standards of Practice, Red Flag would be happy to inspect them at your request (please request in writing at the time of booking).
To see other services offered, please review our robust service offerings anytime.  Call or email with any questions you may have.
Whether a single-family home, a condo, a duplex, a townhouse, or anything in between…….Red Flag Home Inspection has you covered.